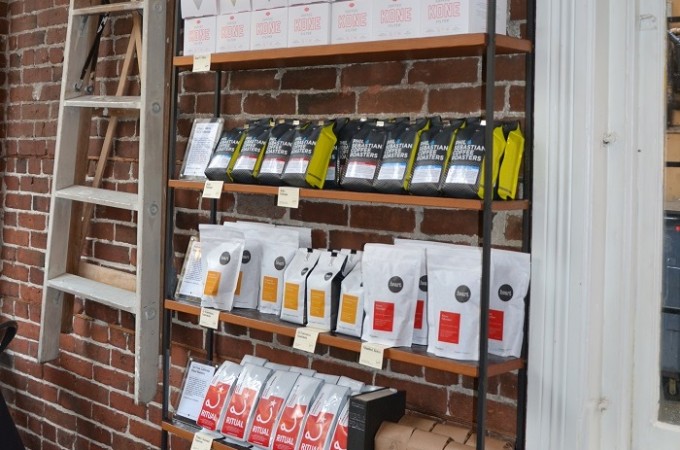 Revolver Style: Morning Coffee
Revolver Style: Morning Coffee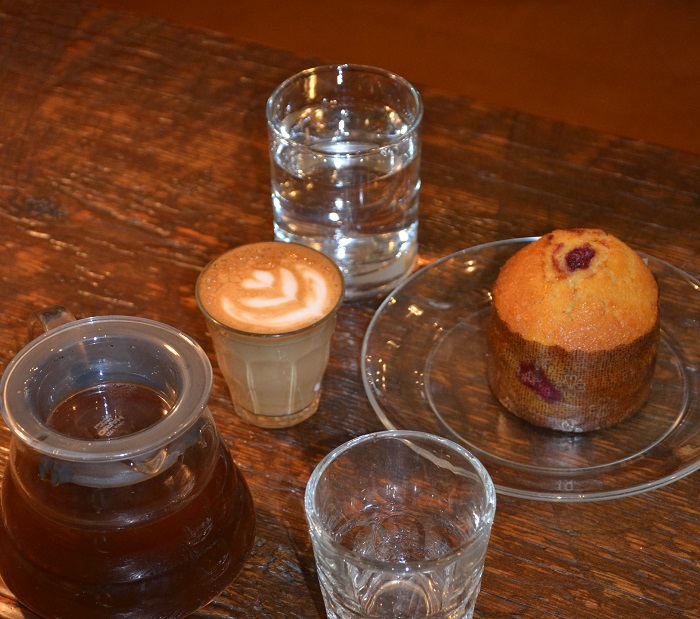 I have this dream of waking up in the morning, making a fresh cup of coffee and stepping out onto my balcony overlooking Central Park in NYC (or the Eiffel Tower in Paris). I can picture it so clearly that on some morning I feel like I'm actually there. Unfortunately at this point it's still just a dream so I've made it my mission to find the best coffee shop in Vancouver where I can completely lose myself in this vision. Coffee is a big part of my lifestyle. While I function just fine without it and It's not a necessity I really look forward to sitting down for a minute and savouring the taste. I found a little slice of my dream at Revolver a relatively new addition to Gastown.
This is definitely my favourite spot, it's like a little bit of NYC in Vancouver. Gorgeous architecture, high ceilings combined with hardwood and red brick play a large part in the overall sensory experience. So much to see that I haven't even mentioned their coffee yet…..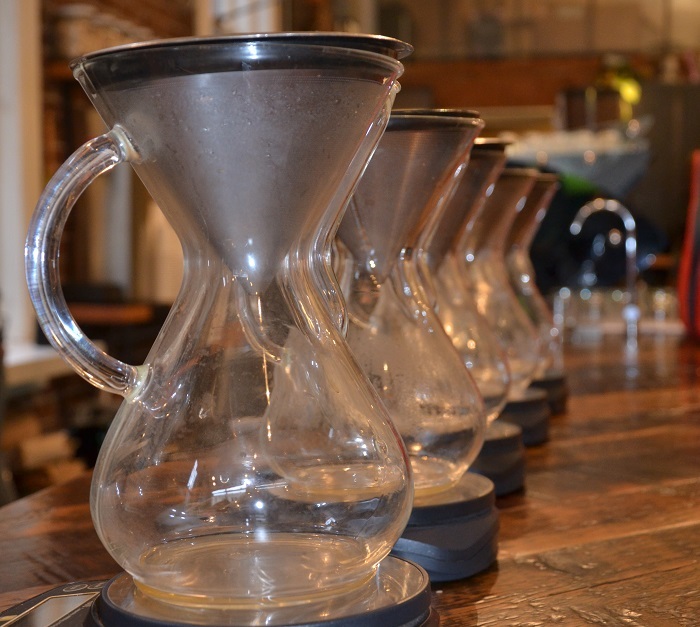 It is important to know that I had my first cup of coffee at the age of 12ish on a beach in Italy. My grandmother was enjoying an espresso con panna. I asked for a sip, she obliged and I promptly drank the whole thing. She just laughed, told me not to tell my mother and ordered herself another one. So as you can see I've been completely and totally spoiled for life.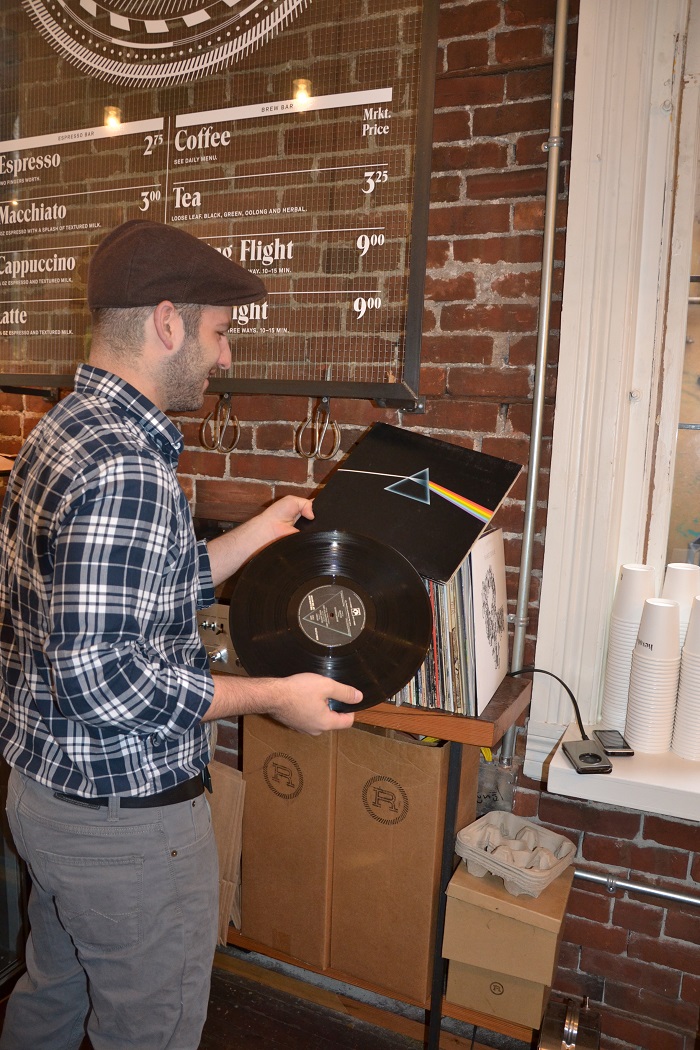 Revolver with its cool hipster vibe really is a non commercialized experience. The family (yes it's family owned, I find the best places usually are) definitely got it right, I walk in and I feel like I'm in a warm and cozy extension of my home.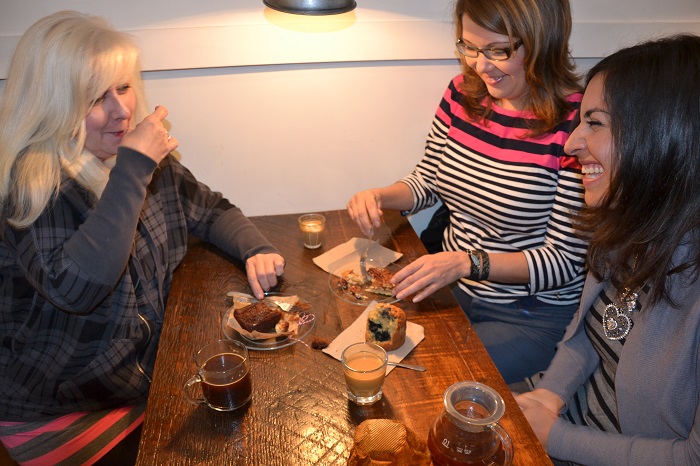 I must have done a really great job raving about this place because some of my friends decided to show for the photo shoot…..I told them they'd be featured.  Not sure how they'll feel about this but they had a great time listening to the music, enjoying their coffees and sampling the delicious homemade deserts (I could probably write a whole post about these amazing treats). My friends really enjoyed   the Brew Flight, such a great idea, where you are served 3 samplings of coffee, same bean brewed 3 different ways. It's designed to 'demonstrate the range of cup characteristics achievable using different brew methods'. On a personal note, I've grown up and graduated from my decadent coffee days and now I love the simple espresso macchiato (espresso with a little bit of milk).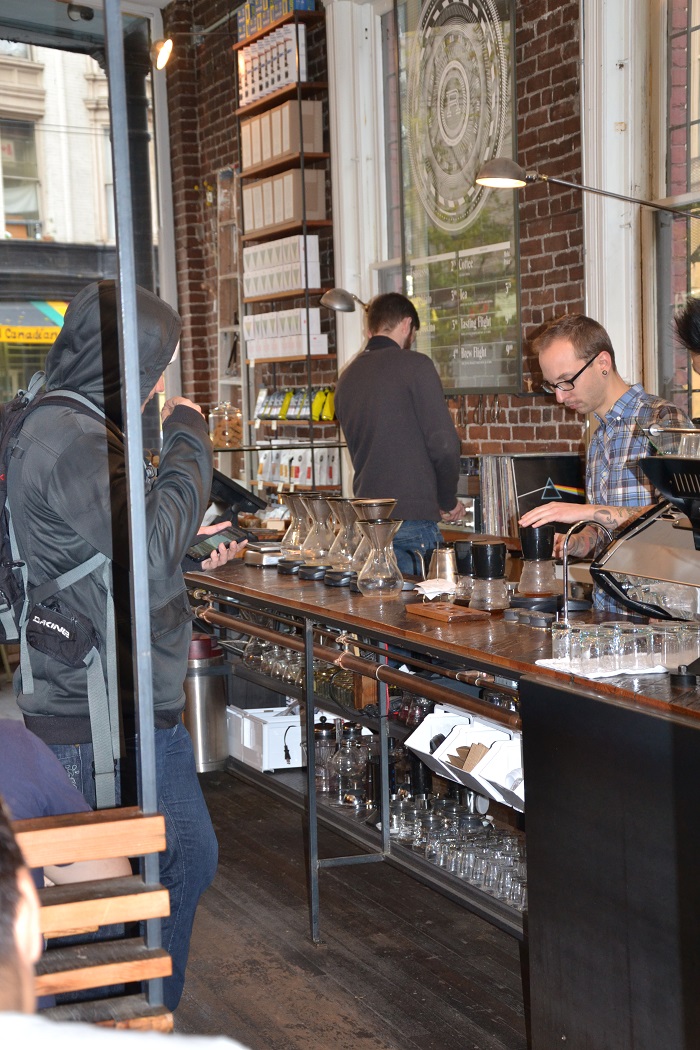 They take their coffee very seriously here but always with a sense of humour. I believe their goal is to educate. Everyone clearly loves the product and they eagerly welcome questions. There are so many brewing types and bean types that it's easy to get lost in all of it but they open the door and pave the way for you to understand why something tastes the way it does. For example it's here that I realized I like my latte's made at just about 130 degrees. Go on ask for that the next time you are at a coffee shop, I dare you and please let me know what you think!
Recommended