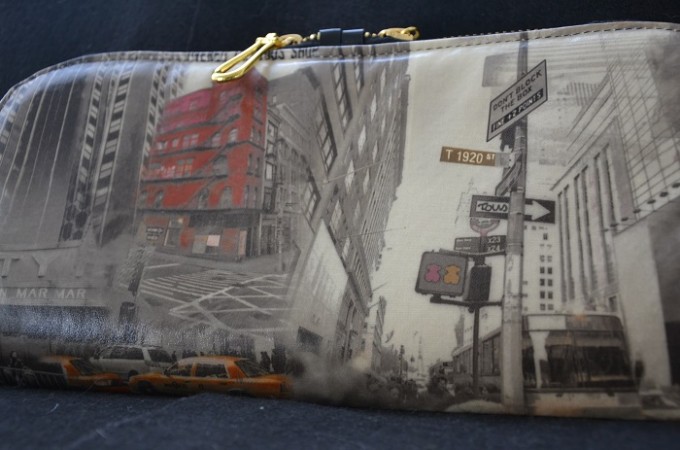 How To Style A Clutch
How To Style A Clutch
Clutch. I was so thrilled this morning, not only is it a beautiful sunny day but I also got a call from Fedex saying they had a package for me. I checked online and saw that it had traveled from Dubai to Paris to Memphis and finally to Vancouver! Quite the journey for my new……. NYC CLUTCH, a really wonderful gift from Nini at Je Ne Sais Quoi and  Nicoletta Parodi the amazing designer.
Really any day that I get a new bag is a great day, but wining one that's inspired by one of my favourite cities in the world just makes everything so much better. I'd like to thank the both of them for transforming an ordinary day into a fabulous day.
The first thing I did when I got home was to look deep into my closet to see what I can pair it with. I foresee this bag being a staple since it's really quite neutral and will go with almost everything I own. I'm thinking, to start, a nice pair of boyfriend jeans, my floppy hat and a pair of patent heels….always a good choice. Or for the evening it will be a standout with a little black dress.
I can't wait to show off my new clutch!
How do you carry a clutch?
*For more on styling a clutch visit me on instagram and twitter*


Recommended